The Crouching Tiger's Realm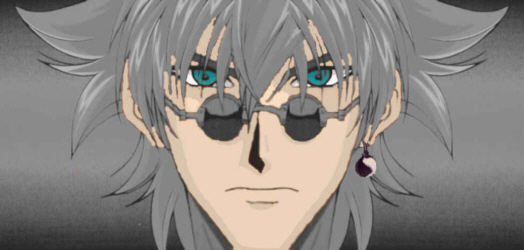 We have moved!! The project have expanded and now, the site has a twin! Come to see the new stuff!! you won't be disappointed!!
You can find us now at http://www.geocities.com/crouching_tiger_realm/index.html
Welcome to this little attempt of mine meant to give you a better idea of the true depths of the most misunderstood character of the whole Rurouni Kenshin anime/manga series: Yukishiro Enishi.
Learn about his tragic life. From lost child who left his house in Edo (ancient name of Tokyo) in search of his beloved sister,Yukishiro Tomoe, to a feared Shangainese Triads Boss trying to fulfill a dreadful revenge, his Jinchuu, against his former brother-in-law Himura Kenshin. Know why exactly he hated Kenshin formerly known as the Inshi Shishi patriot, Hitokiri Battousai. Know his dark past in Shanghai, his Kenjutstu techniches...
This is a totally Enishi-sama zone! If you hate him, or simply you are not interested in him, I strongly suggest you to leave now.
There is a section with General RK character Fanfics, but the main topc of the site is Enishi-sama...
If you are open minded, curious or are an Enishi-supporter, come, enter! And perhaps, you'll find even more interesting things!
Have FUN!
(and don't forget to visit the Fanfiction section!)
SIGN MY GUEST BOOK OR ELSE; YOU MIGHT FIND A TACHI POINTED TO YOUR THROAT!!!
(hehehe)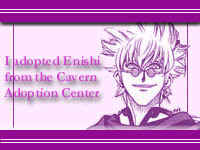 *I sleep with my Enishi plushie!*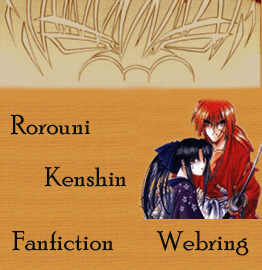 This Rurouni Kenshin Fanfiction Webring site
owned by firuzekhanume@hotpop.com.
[ Previous 5 Sites | Previous | Skip | Next | Next 5 Sites | Random Site | List Sites ]
This site is a member of WebRing.
To browse visit Here.
Jinchuu Jinchu Yukishiro Tomoe,

Yukishiro Enishi, Tiger, white,

haired, hair, Japan, Anime,

manga, Meiji, patriots, Inshin, fanfics,

Quizz, manga, anime,

Kenjutsu, Shanghai,

Triads, Bakumatsu,

Edo, Tokyo, Kyoto